My fingers flipped through the boxes of books. My eyes scanned titles in search of those on my list. It was the used curriculum sale, the highlight of my year. Sticking to a list is hard in a haven of used books. So many titles pop out, beckoning me to spend my dollars. Math, geography, and science books are always in abundance. The older books are those that usually cause me to linger. This year, one title caught my eye and made me smile, You Can Be a Binder Queen. I laughed to myself, "This is the last book I need. I'm already a binder queen… or addict. Well, something like that." As my eyes wandered down the cover and saw Cindy Rushton's name I realized the book was about notebooking, a home education tool. "No," I thought, "Cindy's the Binder Queen. I'm just a princess." Queen or princess, I love my notebooks.
While we are not notebooking homeschoolers, I am a notebooking mama. Notebooks keep me organized and on task. They help me in a crisis and get me back into routine. They do not control me, I control them. I am their princess.
When Mary Beth contacted me to tell her about my notebooks, I told her that I have five and asked which one she was interested in. I was then delighted when she asked me to share a little bit about each one with you here.
HOUSEHOLD MANAGER
This was my very first notebook. I called it Mom's Instruction Manual for years and told my husband that he could use it to keep things running if anything ever happened to me. Once I realized how unlikely it was that anyone would really follow my instructions, I dropped the title for Household Manager. Boring, I know.
I modeled this book after FlyLady's control journal. Over the past nine years, it has evolved into a very streamline system that includes only chore lists and routines or schedules. Four years ago, I discovered Managers of Their Homes and incorporated Teri's schedule system. Now, I keep these things on clipboards in my kitchen, for easy reference.
HOMESCHOOL PLANNER
The schedule in my household manager has a block of time for homeschool, but it is not detailed. The details of that schedule can be found in my homeschool notebook. There is a daily schedule divided by subjects. This schedule is followed by each child's assignment schedule for the week. I use Homeschool Tracker to generate assignment schedules and reports. This also holds each child's worksheets for the week. (I also have a great big notebook that I keep all printables in for the term. I take out what's needed for the week on Saturday or Sunday.)
BIBLE NOTEBOOK
This is one of my favourite notebooks. It tends to stay in the mom cave. In it, I have four sections. First, is the Maximize Your Mornings ebook by Kat at Inspired to Action. Behind the second divider, you'll find my prayer list, including the prayer calendar by Kat. I keep Bible study outlines in the third section. Last, come my Bible study notes. This is where I write everything I learn during my quiet time.
MEAL MANAGER
Perhaps you have heard of 30 Favourite Meals. My meal manager is modeled after this meal planning system. The first pages list over 30 choices for each meal of the day. Next, I have created a spread sheet on Excel that works as a ready-made shopping list for every single meal. At any time, I could take the sheet to the store and purchase everything I need for a month's worth of meals. When I shop, I leave out the perishable items to purchase the week they will be consumed. I then write the meals for each week on a dry-erase menu board.
WRITING NOTEBOOK
This notebook is my favourite. It goes where I go. When I have an idea or a moment to brainstorm, it is there for me. This is a very simple notebook with only three sections. First is the planning section. I use the weekly planning pages from Flourishing Abode, as well as a blank monthly calendar to schedule blogposts. The next section is for brainstorming, with these adorable pages also from Flourishing Abode. I brainstorm for my blog as well as my ebook in this section. I keep an html cheat sheet in the back. This is my newest notebook, so it will probably grow with time. For now, the simplicity is perfect.
So there you have it, my notebooks in a nutshell. I might not be the binder queen, but the organization my notebooks provide keeping me feeling like a princess. How do you keep organized and stay on task?
The NEW WIP (Work In Progress) Wednesday Link-up starts TOMORROW!! (Squee!!) More info here.
If you are new here, you may want to subscribe for my free updates! Just enter your e-mail below: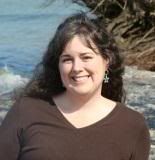 Tereasa is the author of His Pen on My Heart, where she blogs about freedom in Christ, healing from spiritual abuse and raising special children. She is a story teller, painting pictures with words and drawing the reader close to her heart. Her desire is to encourage those who are hurting and point all to Christ, the healer of our broken hearts.
This post is linked with thanks to:
On Your Heart
Soli Deo Gloria
Hip Homeschool Moms
What I Learned This Week
Titus 2sdays
Teach Me Tuesday
Domestically Divine